ANR Houston Watch Night: October 12th 2023 Star Trek Strange New Worlds Watch Party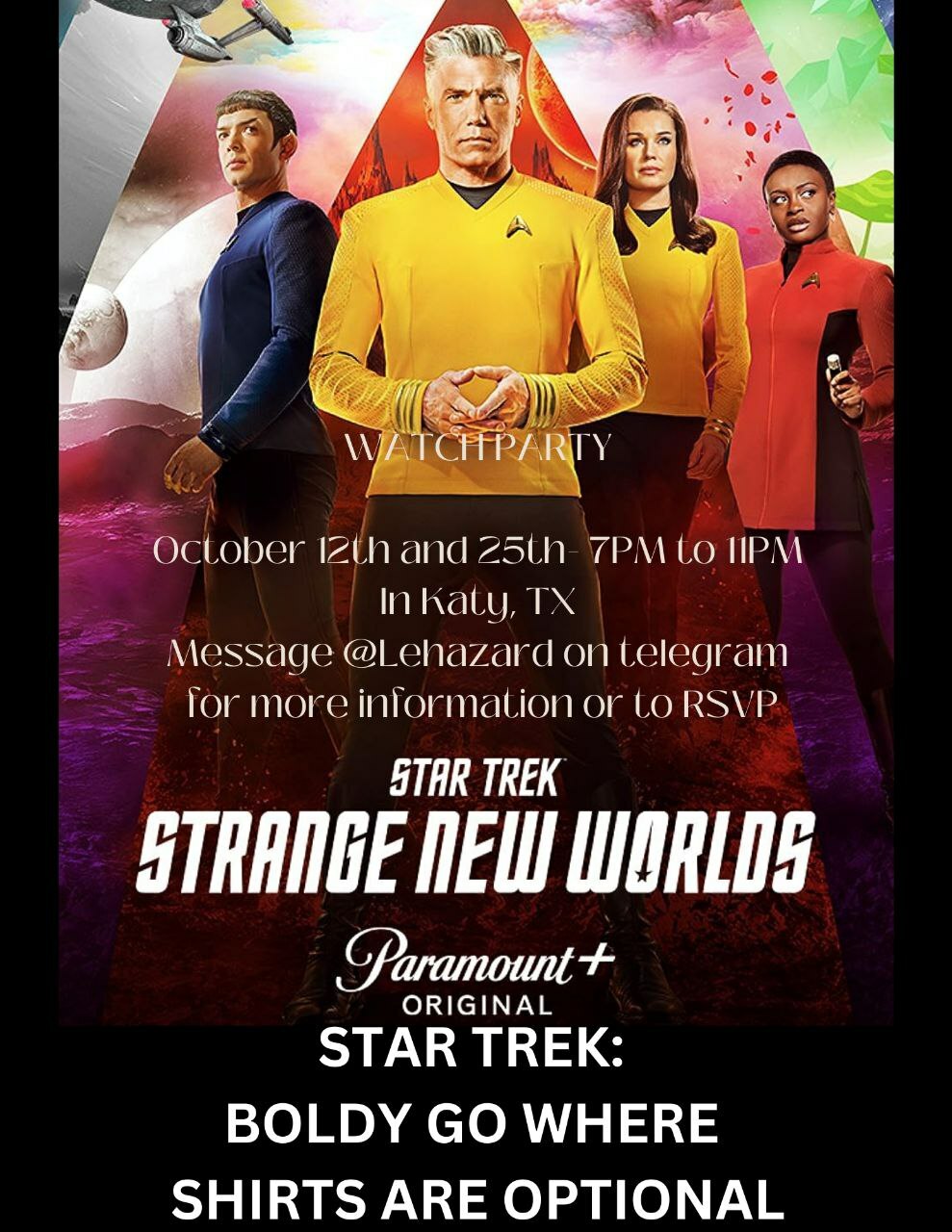 Star Trek Watch Party Night with The Houston Titty Committee!
The house party starts at 7 pm. Please see the house rules before attending.
On a serious note, we strive to make these events as inclusive and safe as humanly possible. We consider consent and respect paramount, as anyone hosting should. At any given time there are not less than 3 safety people available to assist. Absolutely no one is required to participate in any activity they are not comfortable with. Our aim is to increase awareness and interest in ANR/ABF in a safe social environment, so simply watching without fear of being pressured to participate is always welcome. We encourage all attendees to take ownership and agency of their situations; however, if you would like assistance it is available to you. Your voice will be heard.
RSVP of $20 per person, it will be $25 the night of.
Bitcoin users, reach out to the group directly.
Aside from some bottled water and paper goods that will be provided, it's BYOB/pot luck. Bring what you like, and maybe something to share.
More info:
Fetlife Event Page
View our Calendar of Events and Contact Us Page