Movie Night At Legends Grill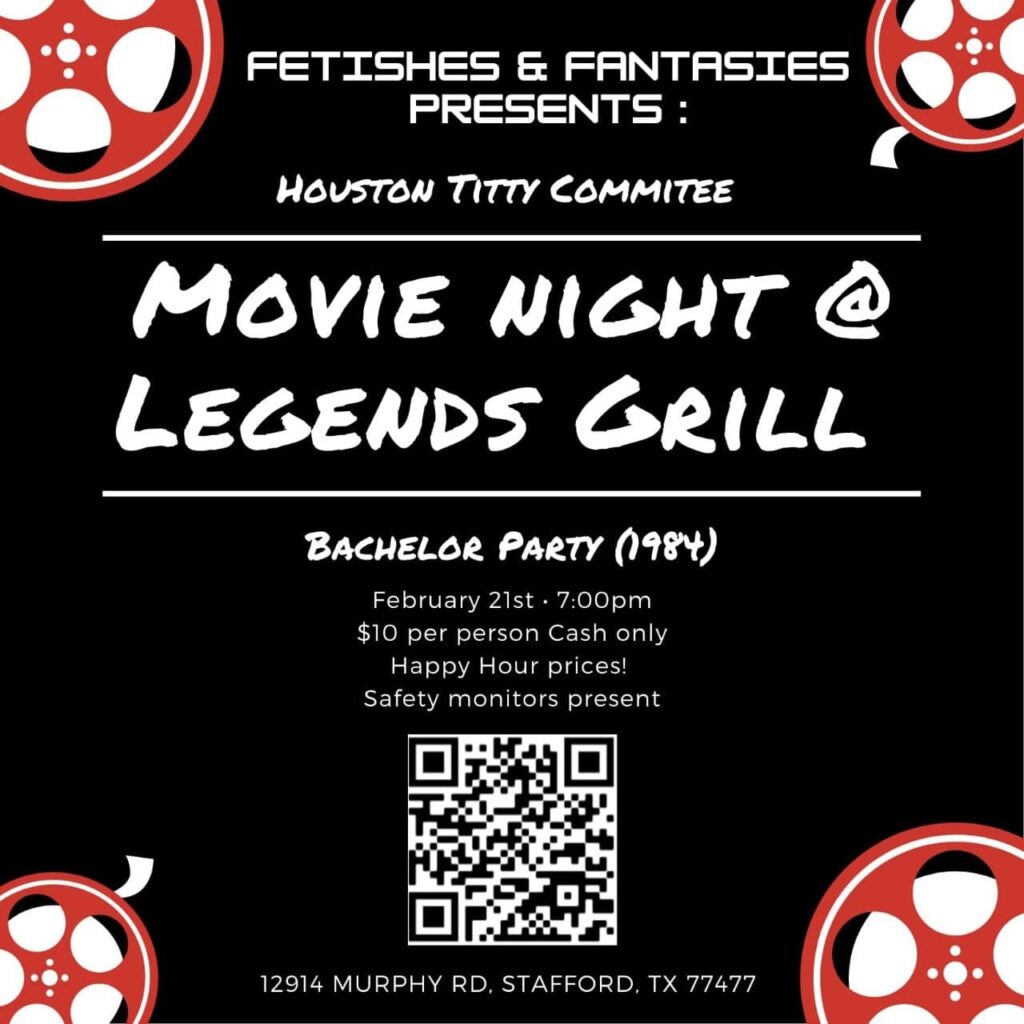 Retro movie night with The Houston Titty Committee! Take a trip back to the decade of decadence. Bachelor Party (1984) starring Tom Hanks before he turned wholesome.
The owner has agreed to extend happy hour pricing to our group for the entire evening. Full menu will be available and it is awesome! The lounge opens at 7; movie starts at 7:30.
February 21 @ 7pm
Legends Grill
12914 Murphy Rd
Stafford, TX 77477
$10/person, cash only.
Happy Hour Prices
Safety monitors will be present.
View our Calendar of Events and Contact Us Page