Introduction
Finding a partner in this lifestyle is one of the biggest challenges to overcome. Swiping right doesn't work all the time. This guide aims to make this easier for everyone.
---
Local to Houston?
If you are in the Houston, Texas area you should come to our events and mingle in person! Don't be shy.
But if you prefer, you can join our Telegram chat group and mingle online before coming to events in person.
---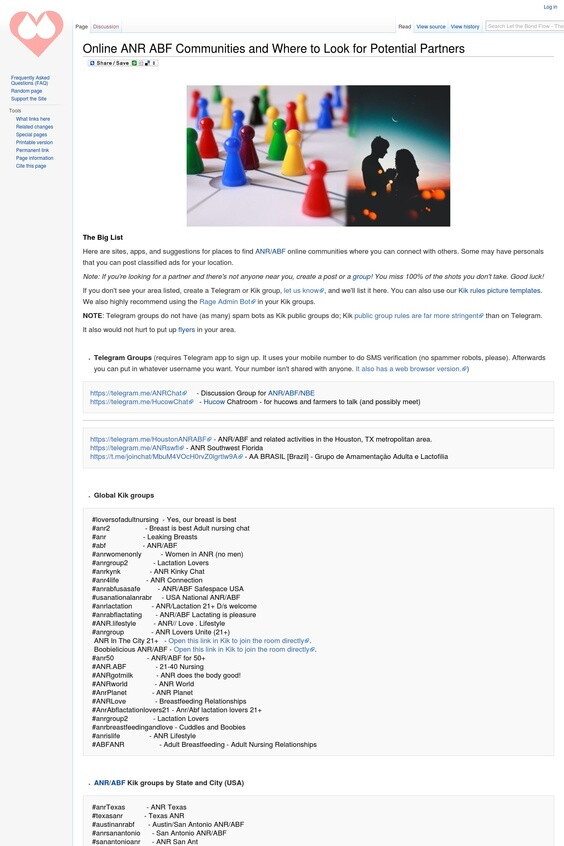 The continually updated list at The Lactation WIki has webites, apps, and other suggestions for places to find ANR/ABF online communities where you can connect with others. It includes Kik, Telegram, Discord, Facebook, Fetlife, Second Life, Reddit, MeWe and much more.
---
ABF Heaven and ANR Friends both have forums that people post classified ads on. You can also search by location (city, state, country). It helps to be active on both sites.
---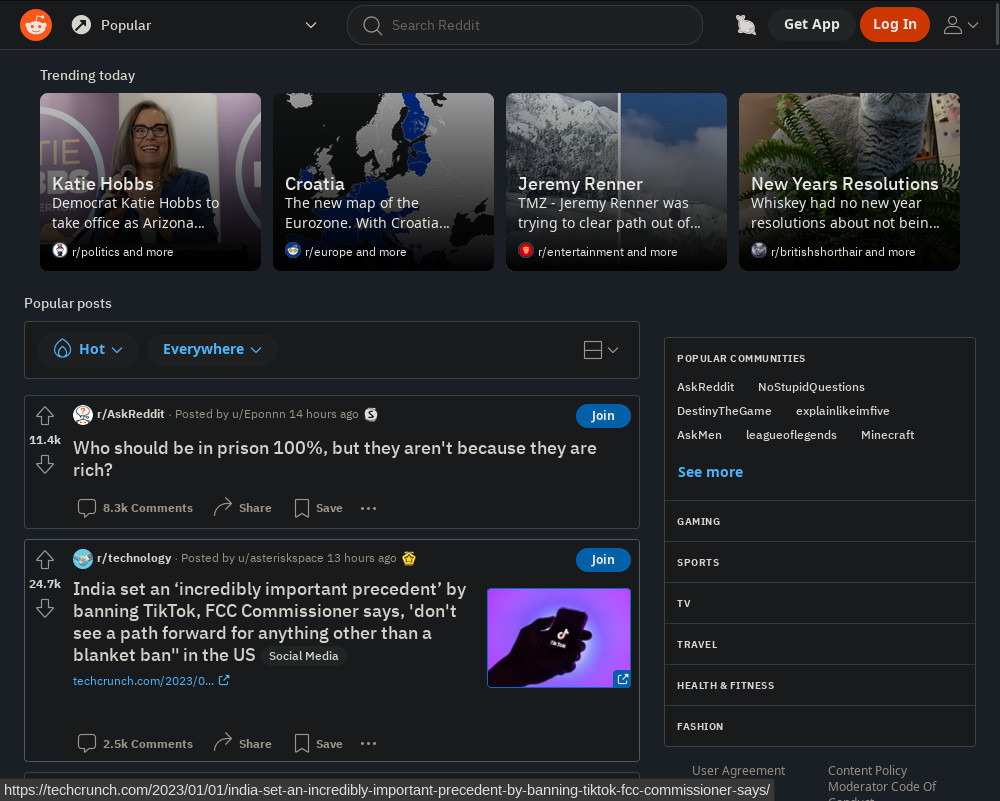 Reddit
Feel free to browse and post to /r/adultnursing and /r/RandomActsofNursing. The moderators are quite strict on the title posting format; that however makes searching easier. These posts are also open to search engines so don't put personal details (e.g. contact information) in them. Reddit has private messaging; you can exchange numbers or other contact info there.
The Lactation Wiki communities list page (see above) has a starter list of other sub-reddits for classified listings.
Fetlife
Fetlife's groups are the largest section of that site; many of them contain classified listings and some are location specific. Try using the following keywords to find relevant groups:
Induce, induced, pump, lactation, anr, abf, adult nursing relationship, adult breastfeeding, boobs, breast, nipple, breast play, nipple play, breast worship, sensual domination, sensual submission, Hucow, Breast fetish, Lactation fetish, Breast milk fetish, breast milk, etc.
If you're into Hucow play be sure to search for humiliation and degradation groups too.
Additionally, you can browse through profiles in your city for single members that list any of the above keywords as one of their fetishes. And if the fetishes you added to your profile match on their page, those will be highlighted:
The Lactation Wiki communities list page (see above) has a starter list of Fetlife groups.
---
Tips for Guys
A Reddit post recently covered some helpful tips on how to approach women online for ANR/ABF. Here is a quick summary:
If you want sex with this relationship, be up front about it.
Don't treat her as a commodity.
Sexting is frowned upon in a first message. Let her initiate.
Don't mention her breasts in your first message.
Don't bother interacting with someone you are not nearby to. Saying "I wish you were closer" is useless.
Don't send unsolicited pictures.
Don't try to convince someone who only wants dry nursing to try to induce. That's frustrating. You may offer it as an option down the road however.
---
More Information
Need more information? Visit DreamsOfMilk.com and The Lactation Wiki. They are both great libraries of knowledge regarding inducing lactation and other related topics. There is also a Reddit group with many helpful tips and support.
Again, if you are local to Houston, we encourage you to visit our events and contact us page.
Best of luck with your partner search!